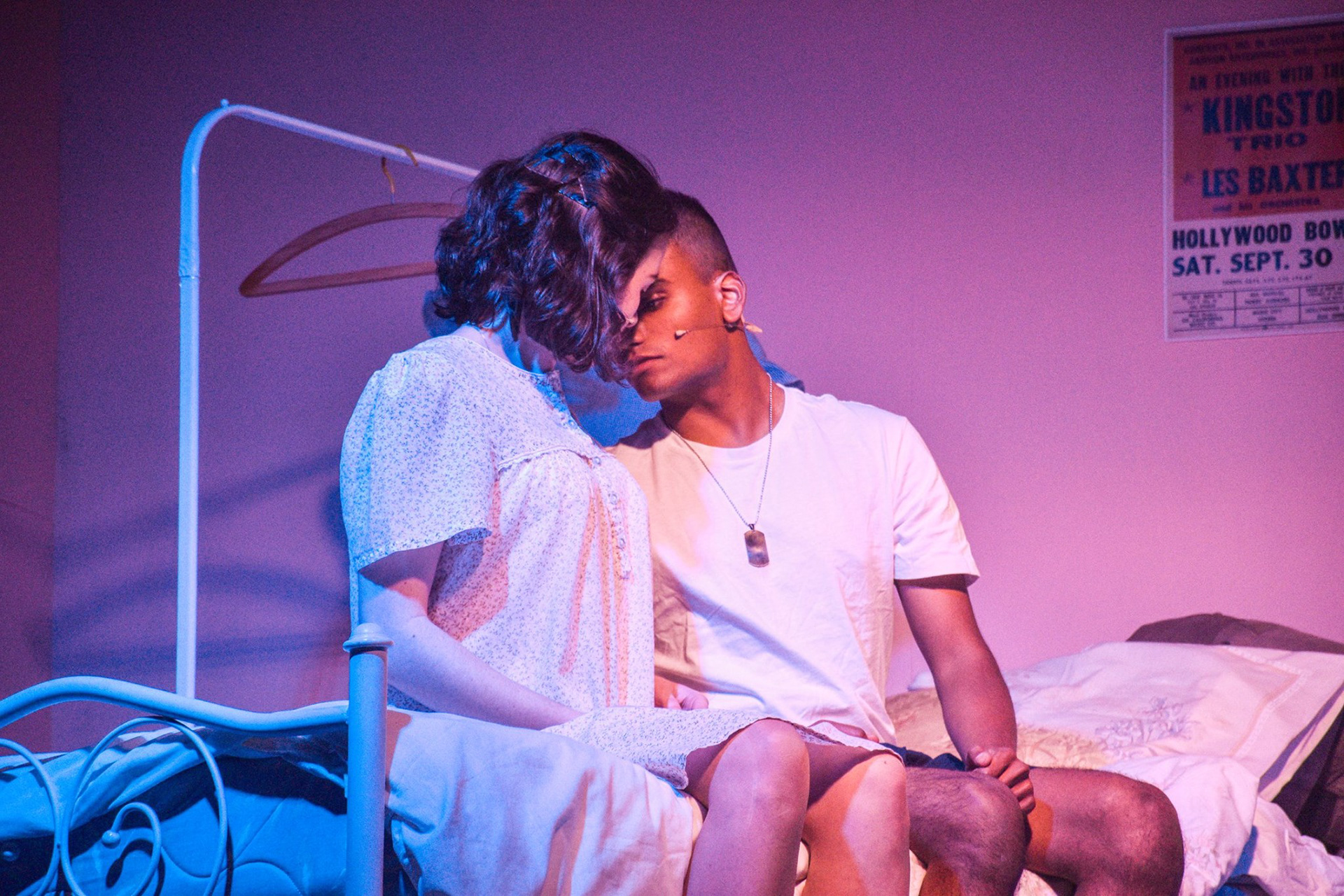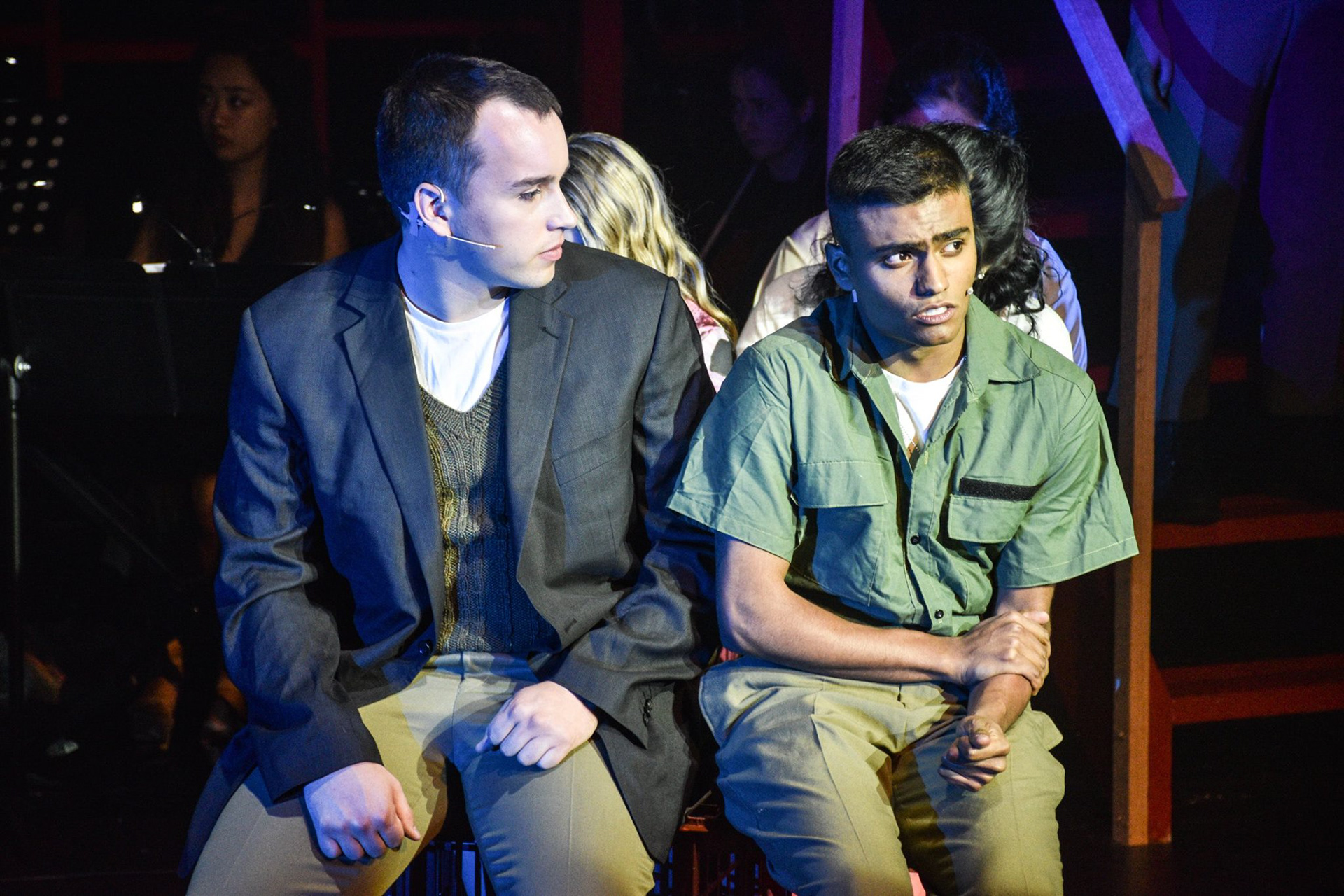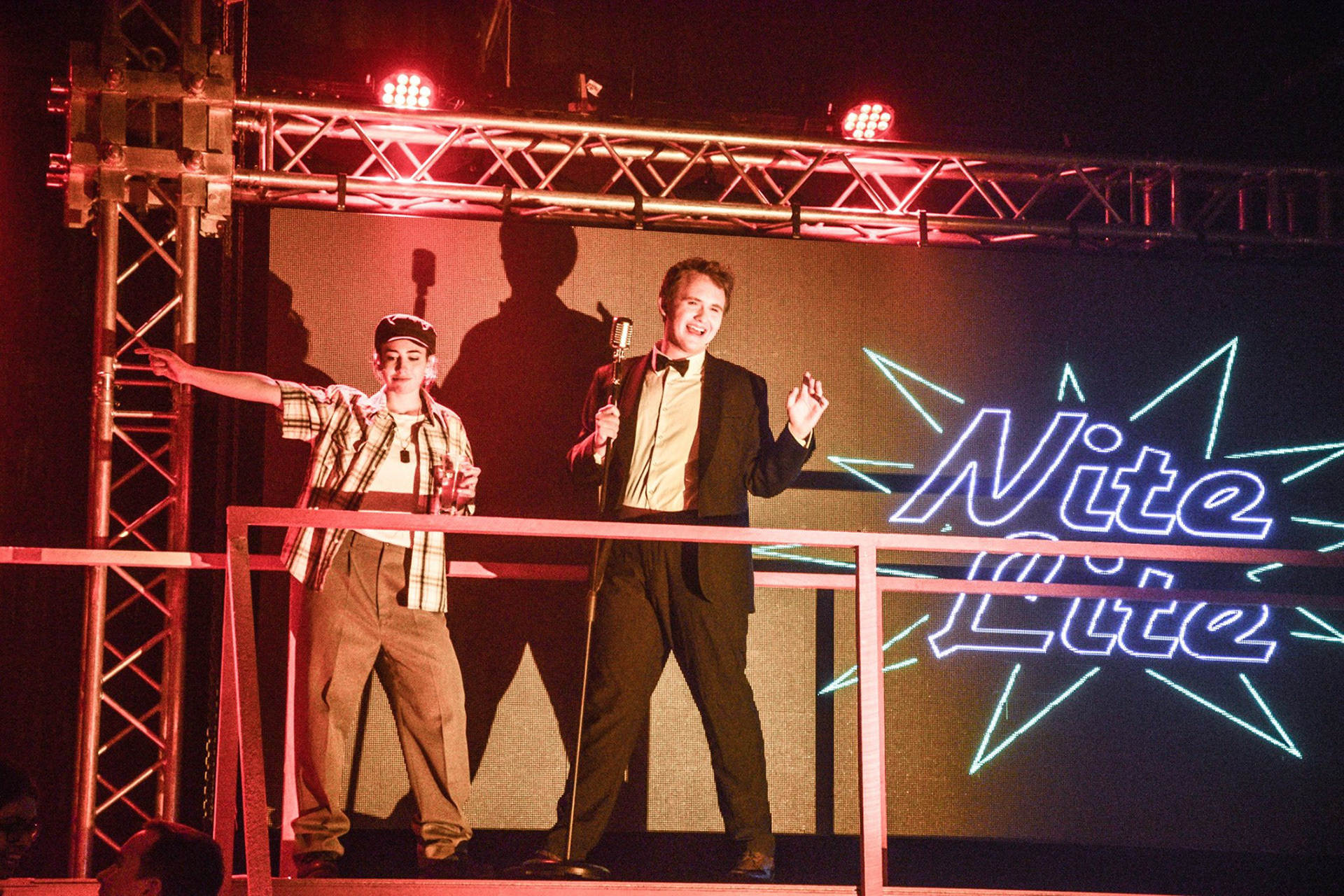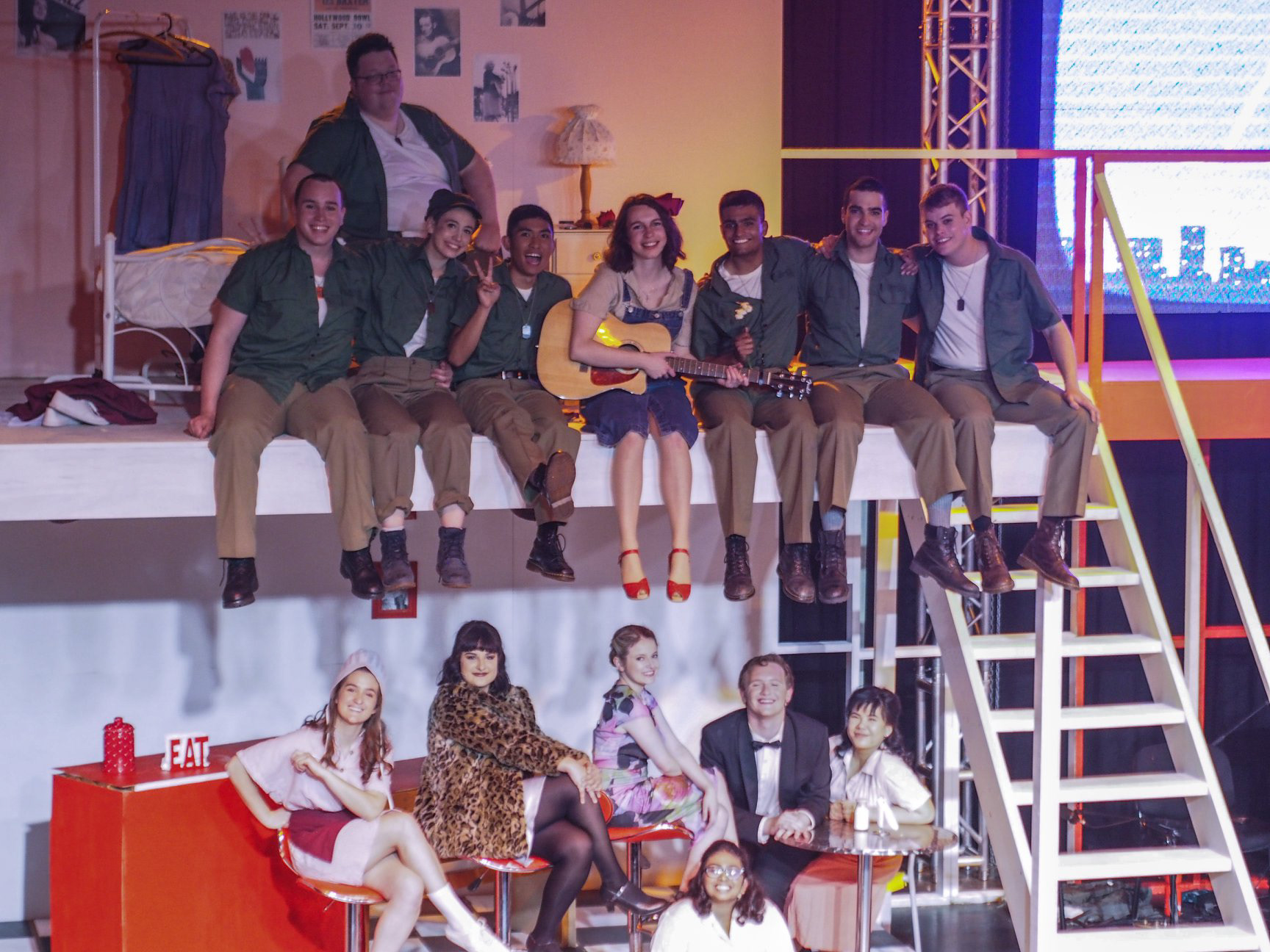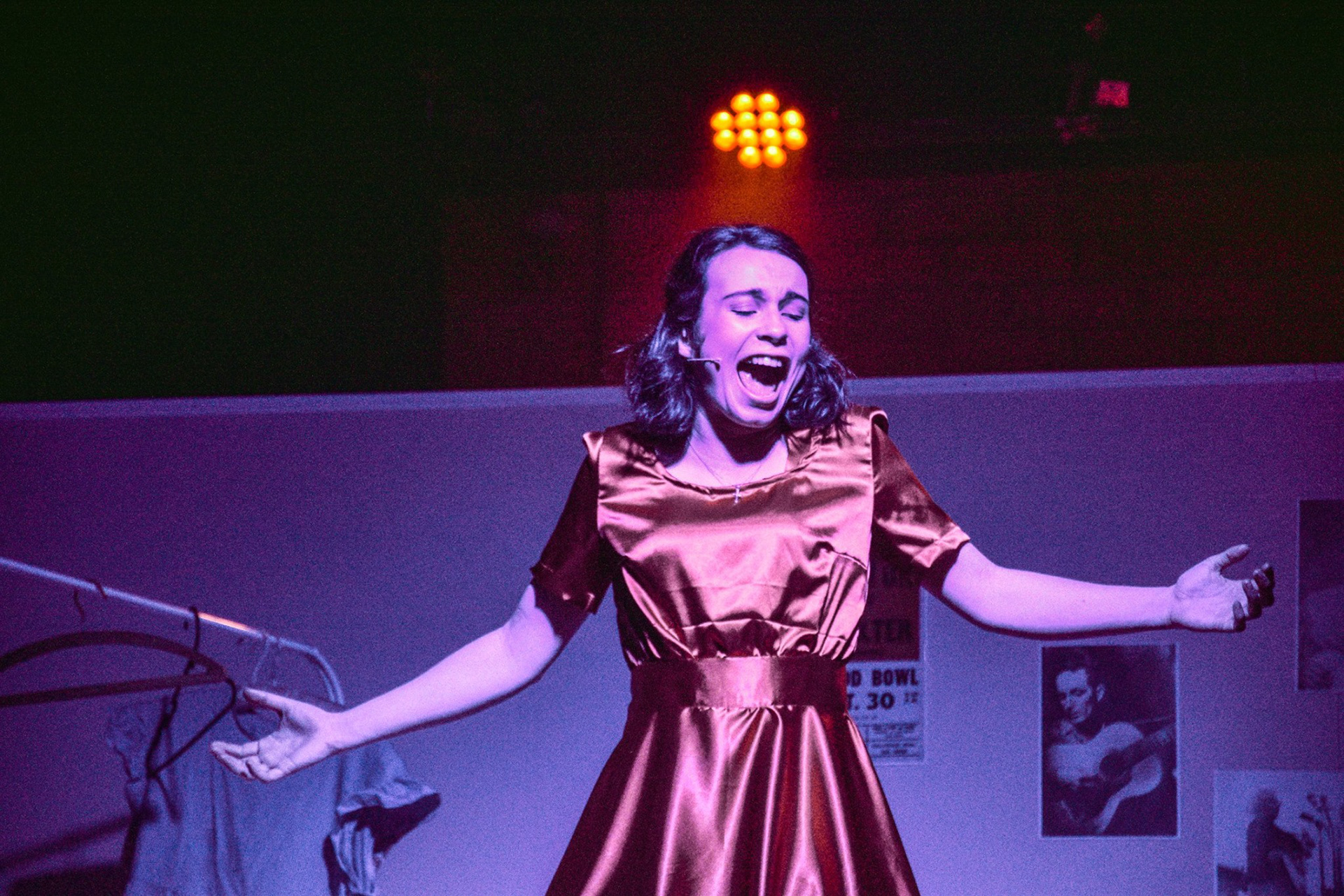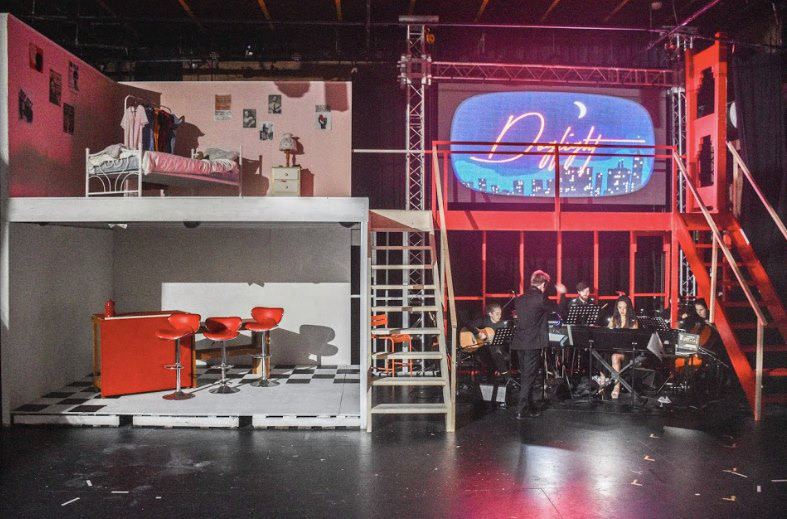 Set design by Kat Carrington and Millie Bull. 
This was our first collaboration for a set design for a musical, and Dogfight had plenty of challenges for us with multiple different pockets of space and setting. Brad Monkhouse, our incredible set builder, built the two levels of the set, with Rose's bedroom and the Golden Gate Bridge above, and Mama's Diner, the streets of San Francisco, and the Nite Lite nightclub below. 
Draft designs and progress documentation are below.
Dogfight received an award for best set design at the ANU Theatre Awards (2018).